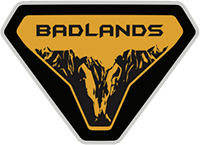 New Member
10/8/21- Posting for a friend currently off of social media of all kinds. She ordered her Badlands model a while back and wanted to explore some of the places I've been in my Wrangler. We ended up weekending with friends in Wintergreen (Nellysford, VA) but stopped in Harrisonburg, VA to head up Flagpole Knob. The convoy was as follows: My 2003 Wrangler with 33s and 3ish inches of total lift, a stock 4-door 2015 Wrangler, and Yoshi-a 2021 Bronco Sport Badlands delivered on September 3rd.
I've been up Flagpole Knob a handful of times, but this was my first time using Dunkle Hollow Rd. I knew that neither of the other vehicles could manage Union Springs Rd , and 85A from West to East (uphill) is too easily traversed by any sedan to make it worthwhile. I tried to get an idea of the specific terrain on Youtube but somehow forgot a lesson I learned long ago- Vehicle mounted GoPros make steep hills and deep ditches look like nothing. If I had been on the trail before, I would have not taken Yoshi up that way, but I'm happy to report it performed way beyond my expectations.
With the girls in Yoshi and the majority of the boys in my Jeep, we made the trip from Frederick, MD down I-81 to a Sheetz in Harrisonburg to gas up and meet the other Wrangler owner coming from Lexington, KY. We were at the trailhead of Dunkle Hollow Rd. 30 minutes later and pulled off when the gravel turned pitted to air down all vehicles and remove windows and disconnect the front swaybar in my Jeep.
The road (not even going to call it a trail yet) started out super tame. There were a few very minor creek crossings. I became worried that the passengers of each vehicle would fall asleep from boredom.
Luckily, the gravel and concrete turned into mud before long.
The trail quickly increased in elevation with semi-steep grades and switchbacks. The ground was mostly made of plate-sized rocks that posed no danger to our vehicles or tires. We did encounter plenty of larger rocks which prompted me to spot Yoshi as I was not entirely trusting of the undercarriage, and I could not afford to see what damage looked like on a vehicle with less than a month of life.
We're still working on Yoshi's driver's offroad skills. They're a great start but I'm sure more experience will be useful in the future. I attempted to get Yoshi posed with its tire on a rock, but the photo (above) shows that I eventually gave up after a few attempts because it was difficult for her to stop at the right point. The photo below shows what I was attempting to get done (except straight axle vs IFS). Another friend was driving my Jeep and learning those skills as well.
Much of the trail looked the same. It seems all drivers and passengers had a great time. We were in a serious rush to get to dinner reservations, so many picture opportunities were missed. The Ford made my jaw drop slightly in two sections of the trail. The first was a steep incline mixed with a switchback and a large gully. We sent Yoshi up the easiest line, but the front drivers tire ended up about a foot off of the ground. The "Rock Mode" seemed to work wonders. The tire started to free spin but was quickly stopped and power from the three grounded tires moved the little Bronco forward (explained from someone who doesn't care enough to find out what the computers were actually doing). We certainly never expected the trail to cause a three-wheeled situation, but it was an exciting and fun challenge for everyone.
The second and even more impressive situation we got the Badlands into was due to our only trail traffic we encountered that day. I was out of the vehicle spotting Yoshi as my buddy drove my Wrangler uphill and the other Wrangler had just passed me. They radioed me that two dual-sport motorcyclists were headed down the trail and stopped as our convoy was blocking them. I hastily organized the two Jeeps to the right of the trail, and ran back down to get the Bronco onto the shoulder of the trail. (One note about the Baby Bronco- it is wider than both our Jeeps. We actually canceled our portion of the trip to Bald Mountain because the mountain laurels are known to scratch wide vehicles.) Once our two-wheeled acquaintances passed, I directed Yoshi to reverse downhill so it could line back up on the trail. In doing so, the Bronco Sport reversed over another large gully and ended up rocking on only two tires (front driver and rear passenger). I regret not taking a photo, but Yoshi's passengers were wide-eyed at the time and my phone was way up the hill in my Jeep.
We ended up successfully traversing Dunkle Hollow Rd with all three vehicles and no damage. My excitement to wow my friends with the views at Flagpole Knob and Reddish Knob, however, was fizzled out by some of the thickest fog I've ever seen. We brought a drone but the fog put the kibosh in those plans as well.
We got down the mountain on 85A and headed to our rental at Wintergreen. The next day we did some hiking and attempted to offroad Shoe Creek, but the north half of the trail quickly led to some major boulders that only the lifted wrangler was able to try. Yoshi's driver was driving my Jeep at the time so more skills were learned.
More fog encompassed our trip and ruined all the wonderful views that the BRP and Wintergreen have to offer, but we still had a wonderful time. The photo below is in color, but the thick fog really takes the color out of Yoshi.
Yoshi did a great job keeping up with the Jeeps. The baby Bronco without question outperformed the Jeeps on the highway with speed and comfort and on the Parkway with its lack of body roll. The Jeeps had the advantage of clearance and front departure angle, but neither factor prevented Yoshi from conquering the fairly difficult trail at less than a month old. It seems Yoshi's owner may have caught the offroad bug and wants to go somewhere when snow hits! Maybe then she will take over this account. Until then, thanks for reading.