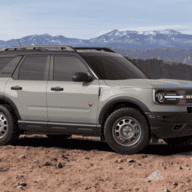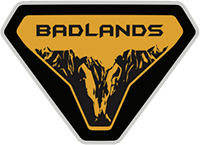 Well-Known Member
First Name

Elden
Joined

Oct 26, 2020
Messages
Reaction score

318
Location
Vehicle(s)

Subaru Forester
Dealer called me to say my order just came in. Was able to come by about 5 hours later.
Badlands, no BL package, Tow Pkg, 360 Assist+
-
Driving - Power, Cornering, Brakes, Acceleration all adequate. Very nice, no major problems. No excessive body roll. You could feel the 2.0 liter in normal mode, Sport mode let's you have more fun. summary driving is fine, and fun. nothing bad stands out. Steering is nice and responsive too. going over speed bumps with the suspension is satisfying / very smooth but not saying i go faster over speed bumps lol.
Cabin - took a while to find all the functions. rotary dial will take some getting used to. everything feels pretty ergonomic. Everything feels like they're right where they should be, expect i wish the headlight control was still controlled by twisting the blinker arm (just something i'm used to and don't think it should move). but with automatic headlights i might not even have to mess with headlights at all. Engine noise is low, i didn't notice it until i wanted to hear it. I also had music on so that's probably why. but nonetheless it barely makes it into the cabin, the sound itself is pretty nice tho. seats (unique cloth) are comfy, probably will break in a bit more. i like the light blue glow for the buttons. visibility is adequate, less than my subaru forester tho which has great visibility. cameras aren't low quality which is a great relief.
Size - this is hard to explain. It's not big, and it doesn't seem small either. In comparison to some cars it makes the BS seem smaller, but in its own it seems larger. Up close it looks larger too, but also feels like a subcompact suv. haha i know that was confusing, the shape of the car just really messes with my perception of the size loool. One of the photos is compared with a 2010 Subaru Forester. BS is taller and wider, but sliiightly shorter in length.
Main takeaway / honest afterthoughts - Can't wait to take this up the mountain for Snowboard season, and also some off shoots while taking this on dirt, sand, and snow. I'm gonna baby it just a little bit, but not afraid to take it on some terrain soon. Looks wise, it's too shiny for me rn i need to matte it out w some dirt / grime lol. As with all big purchases i felt a very tiny bit of buyers remorse as i still want a bigger vehicle, but that's not to say i'm not happy with the BS / i don't want it. But pretty sure the remorse comes from financing the vehicle (just feels like i can't afford it). Feels like i left my subaru fam but also excited to see other Broncos / Bronco Sports on / off the road. Will slowly add accessories to make it look more rugged and of course to add functionality. I like it, gotta get used to some of the placements coming from a different car. will post more later on.
any questions ask them below!