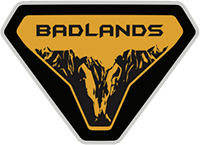 Well-Known Member
After taking a BS with the Wildpeaks for a spin at the Off-Roadeo I'm ready to upgrade the tires on mine from the Scorpion ATRs.

I'm looking at 4 different tires and would appreciate some input.

Wildpeak AT3W 235/65/17 - I'm leaning towards this one because it's basically a factory offered tire
Nitto Terra Grappler G2 245/65/17 - had the Nittos recommended by a friend, seems like they have good reviews
Toyo Open Country AT3 235/65/17 - seems like these are a popular choice and have good reviews
Pirelli Scorpion All Terrain Plus 245/65/17 - looks like this might be the quietest but it's a bit more expensive

I'm looking for something capable but also quiet on the road and one that isn't going to be too much of an MPG hit compared to the Scorpion ATRs.