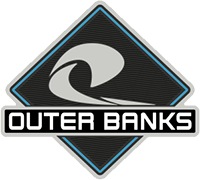 Member
It started out as a simple Outer Banks.
I had a 10 year old car that had no salvageable rocker panels left and It was gettingclose to inspection time. I didn't see the point of spending the money for (Custom made. No pre made where available) Rocker panels. I'd just as soon put it into a new Bronco. I didn't have a lot of time to spec out a Sport and the larger Bronco availability was just well…not a thing at the time
My local dealership had my OB on the truck and no one had claimed it. It was a straight-up OB. No OB Package or Tow. OK, I bit. I figured I could update it my way.
This was it when it came off the truck…My desired color for certain.
It was for me amazing. I hadn't had a new car in a while and this was a bit of a tech leap. Still it needed a few things.
First thing I added was black Bronco reflective lettering to the front and rear. The more reflection the better I think.
Then I added a blacked out Ford badge.
I started working on the inside a bit. I added a K&N air filter for a bit of a HP boost on non humid days. Gets a little dense in the humidity and backs off a bit.
I wanted the wireless charger and absolutely wireless CarPlay. So I added a Tzumi wireless charging pad that was the exact grey of the bay. I added and Otto cast wireless CarPlay adapter that tucks in that ledge just above the port area. I put in a 12v usb-A and usb-C adapter to get the extra power back.
On top…I had Yakima cross bars and a simple basket. Needs to get larger. I did secure it with of all things Steel Reinforced combo lock Zip Ties.
Last but not least a 1.5" lift and some KO2's with Alpha rims
Just the thing for winters in Maine.
That's it for now. Except,
SWUKU
just pointed out that I forgot to mention the bug deflector and the window guards. They're on there as well.
I'm designing a cargo management system so,
More to come…
Last edited: