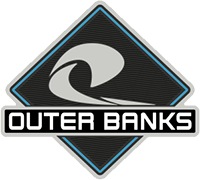 New Member
Just took ownership of our silver 2022 Bronco Sport Outer Banks! Ordered it in June!
It sat in Newark storage yard for two months! Glad to be riding high.... Compared to the 2015 Black Mustang 50th Anniversary Edition I traded in. Getting too old to jam myself in/out of the Mustang. It was the last of 10 Mustangs since 1994. Whew!

Anyway, we love the Bronco, but a problem has popped up that perhaps some of you have some thoughts about.

We live in NY so it is nice to use the Remote Start button on the key fob to warm up the seats ahead of a trip. Lately, I tried to start it up, and the lights flash, the horn beeps, a little red light blinks at the top of the key fob and the engine does not start. It does start using the iPhone MyFord App however. I tried both keyfobs and both fail. I opened and closed all of the doors and the tailgate/window. No luck. Hood is good too. I went into the car and it started fine via the start button. I turned off the Remote Start setting and then turned it back on. Shut the car off, got out and the remote worked to remote start. Five minutes later it would not work again even standing right next to the car.

Never had this problem on our 2021 Edge, 2019 Escape or 2015 Mustang.

Anyone else have this problem?