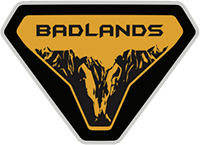 Active Member
Option 3. I will say it's luck of the draw with talking to someone. Sometimes you get someone that gives you a ton of info and sometimes you get someone that is no help at all. When I would get one like that I would call once or twice a day until I got someone willing to look deeper. I know at one point there were some issues with them not wanting to give detailed info because some were actually going to rhw physical location to see theirs. Which is crazy. But there are some really nice ones there that love helping so don't give up.
Lol that's nuts! I definitely wouldn't go to the location, like what am I going to do when I get there?!! It's not like you can take it home with you. If I just want to look at one, I would just go to my dealership and look at their demo.
Thank you!! I'll keep trying. I know it's getting close, because 3 days ago it was at Jefferson City, MO according to my dealer, which is only like 6 hours from me.