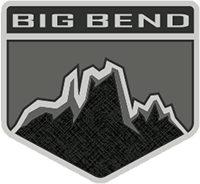 Member
I am wondering if anyone else is having a serious reception problem with Sirius Satellite radio?

The previous vehicle that I had (2010 Ford F250) had a satellite radio built-in with its prehistoric Ford Sync system of the day. When I first bought the truck new, I enjoyed the free 3 months of service but never did subscribe as my days of highway travel were over and I never saw the value of the subscription for my 10-minute commute to work and back.

So now I bought a 2021 Bronco Sport and it too comes with a satellite radio built-in however whenever I tune to a station the reception is sooo bad that it is simply not usable. (in a 1-minute sample I would have it cut in and out up to 15 times on average with about 30 seconds of the 60-second time frame being dead silence.) this is not a "Rare occurrence" but rather it is the norm... no matter when I tune in to a satellite station, day, night, morning, evening. I have yet to tune in and it is working properly. I tune in local AM or FM stations and everything is crystal clear. (Yes - tried several different Sat stations)

I am wondering if either the design of the antenna on the BS is inferior to the one that was on the roof of my 11-year old F250, or if perhaps the satellite signal produced today from SiriusXM is nowhere near as strong as it was in the past.** I live on the very far east coast of Canada so perhaps the signal is not as strong here due to lack of population density making it less of a priority to ensure good coverage?

** Back in the day, Sirius and XM-Satelite did not merge in Canada until sometime after April of 2011... so maybe the satellite signal from XM was better prior to the merger?