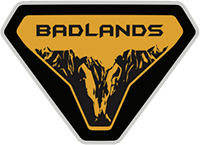 Well-Known Member
So my other vehicle is a Mustang, and its lowered an inch. So I've always used this low profile jack.
https://www.walmart.com/ip/Black-Jack-2-5-Ton-Low-Profile-Floor-Jack-Black-Silver-T825010W/322494885
That guy always did the trick with my Mustang. But it can barely get the tires off the ground on the Bronco. I'm loathe to use the spare tire jack as I don't want to get it in and out everytime I want to lift the car. And besides, I also want a hydraulic jack that easily pumps. I'm happy to purchase a jack just for the Bronco.
Would love to see what you guys are using out there that can truly get under and LIFT THIS BRONCO UP!