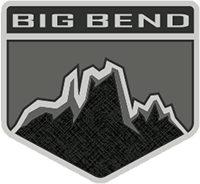 Well-Known Member
Ive been considering micro camper or teadrop... built a boat... figure i coul d build a little minimal camper but i imagine if youre looking to get WAY away from things ... youre alwqys gonna be limited to a tent... whether its on the roof or elsewhere.... main problem down here about 8 mnths of the year is the heat...

I love the idea ... just dosnt seem as practical for me as it does for others i suppose.
I've considered a pull-behind, teardrops are so cool. But I want to be all self-contained, want to explore forest roads and the trails less traveled, yes get far away from things. I would struggle with a trailer attached.
I also want to explore the southwest (I'm in MN lived in AZ my parents are still there) and yes I've wondered about camping in the heat. So far my plan is to explore the north and higher elevations during the hot months and maybe spend the cooler months in the south. Suppose no matter where you go 95 degrees is still hot, especially in the humidity.
I've researched heating and cooling devices but have not decided on anything yet. This overlanding/car camping thing is new to me.