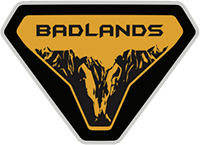 Well-Known Member
First Name

Kris
Joined

Mar 16, 2022
Threads
Messages
Reaction score

1,401
Location
Vehicle(s)

2022 Bronco Sport Badlands
As many of you know, I traveled over 1800 miles this week from NC to my permanent home in AZ after a 4-month work assignment in my dream National Forest. I'm a federal employee hired via a competitive fellowship which requires me to take a detail assignment (different position and duty station) for 4-6 months. I'm a New Englander who found a great job in the desert of AZ - Not exactly the most ideal location for me personally. So, I used the detail assignment to work my tail off and secure a permanent position in NC, a spot where I've always wanted to plant roots and puts my boyfriend and I much closer to our families. However, the detail assignment involved packing up our 2 vehicles with everything we need to live for 4 months, our cat, our dog, and our gecko, then driving across the country
and back
. What better way to say goodbye to my Big Bend than to give it one final road trip before my Badlands is built?
What did I have on the roof?
I bought Thule Evo cross bars and a Thule Canyon XT roof basket while we were in NC since I bought some stuff and was coming back with a few extra pieces of luggage. I wanted to document the effects on the MPG of the 1.5L when hauling about 80 pounds of clothes and a 35 pound roof basket across the country. Spoiler alert - It was challenging to drive in certain conditions. Here's what we had up on the rack. We kept things dry by covering it with a tarp after this photo was taken and securing it with the Thule cargo net seen below.
Route Traveled
Here's the route we took to get back. On the way to NC, we drove through several Texas cities which wasn't the most fun even without a roof rack. So, we avoided it this time and took a calmer route mostly on interstate 40.
Challenges Faced
With a loaded up cargo area and the rack, the 1.5L did not want to "giddy up." I was hitting over 3,000 RPM just getting up to highway speeds or passing slow trucks. I didnt feel overly "tippy" and the handling was still pretty normal, although I was cornering with extra caution and paying careful attention to not speed. I'd been driving between 65 and 75 mph the entire way through NC, TN, and AR. Once we got into Oklahoma and faced the Midwest winds, I couldn't even travel much over 70 mph. My boyfriend was in front of me leading in his vehicle and I could just no longer keep up. We were driving west into an easterly wind. The roof rack was legit acting as a sail. I checked the cargo position and tension of the basket at each gas stop, and none of it ever moved an inch. Very surprising since I was fighting the wheel the entire time. The Sport is already a literal box, but highway speeds with junk on the roof made things so much worse (and much more loud). My MPG up to this point was about 26 MPG, but it tanked in Oklahoma and beyond. Texas and New Mexico weren't much kinder in terms of wind. Here's my total MPG for the entire trip.
In Conclusion
Am I thrilled I bought it? Absolutely. Especially secondhand at less than half the MSRP of the cross bars alone. There was a full-size hard shell suitcase, an army duffel bag, and a carry-on up there instead of taking up precious cargo space. My MPG suffered a lot, but I feel like my new Badlands will help a bit with the lacking "giddy up" issue and round out the MPG a more since I'll be able to keep the RPMs lower. I love road trips and having the basket just makes me want to travel even more. Lucky for me, I get to do this all over again in 8 months when we relocate permanently. If you don't have one and are considering it, buy one. Just drive carefully and don't take corners too quickly.
Last edited: