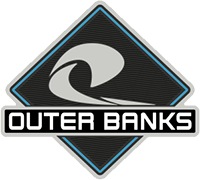 Well-Known Member
A lot of folks on this forum have been writing about stuff that's missing on their new BS. Here's my 2 cents; or 14,200 cents to be more precise. The way I understand it... There were shortages of many auto parts in 2021. Among these were the parts listed in the table below. Ford deemed these parts, weren't important enough to halt production, so they shipped to Customers without them and never told anyone. They were hoping no one would notice. If Ford were Customer focused, they would have advised Customers and have Dealers issue a factory "We Owe". Instead, they took a different approach...

Note: The links are to oemfordpartscheap.com; For me, the Dealership is local so I can Pick-Up and not pay shipping charges. Your local Dealer can order these same parts for you; You should not have to pay shipping.

​

There's a lot of work when an auto manufacturer does something like this. There was an

ECO

and

FMEA

's had to be done.; Drawings and procedures needed to be changed. To complicate things for Ford, when they removed the Engine Cover, they had to design a new Standoff for one of the hoses. Engineering a new part, even a simple piece of plastic is a big-expensive-deal. Not to mention the cost of inserting that new part into Ford's supply chain. Finally, all the changes went thru a review and approval process by many departments at Ford, including the bean counters and the legal department. Only after all that, a change to the

BOM

was flowed down to Logistics and Production so they could ship without these parts. When these parts became available again... Ford realized they could save $142 per car if they

continue to leave these parts off

. Ford sold 29,000 BS in the

first three months of 2022

. According to the math: $142 X 29,000 =

$4,118,000

. Plus they save the significant Engineering costs of reverting back the BOM to include these parts again.

Even more frustrating is, if you ask a Salesperson about any of this, many will claim ignorance. Either they are lying or Ford's communication channels to the Dealers sux.

Most of my new cars have been Fords... Used to consider myself a "Ford Guy". Unfortunately, this experience makes me ashamed of saying that. This was done by Ford on purpose. It is another indication of the declining culture of quality at Ford, and the "Customer is Job One" philosophy.
I see your sentiment, but Ford doesn't pay retail prices for parts so I doubt that it saved them anywhere near $4 mil.