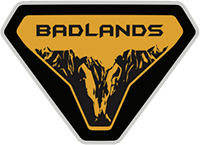 Well-Known Member
So I spoke to the guy from Long McArthur Ford Kansas who did the in Depth look at the Sport Outer Banks. They've got more videos to post apparently, look for them on YouTube and here as well.

I called him to definitively confirm rear seat situation. His voice unfortunately trailed in the video. It does not slide and locked into a standard recline. The degree of angle looks nice...

But moving forward I'd like to get eyes on and hear from the forum regarding DIY hacks for adjusting the seats.

It's not electrical right... so maybe there is a chance of adjusting a few nuts and bolts?...

The only question I have in that regard is the space between the mold that is the cargo floor and the back seat. Might just be a logistical impossibility. But I'm sure there's going to be someone out there some day who just wants to take the seats out and plays around. Tons of folks in 6g talk about getting rear seats out of 2 Door.