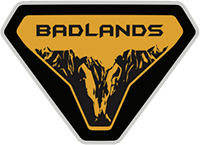 Well-Known Member
I'm going to embarrass myself with this ignorant question about financing the Bronco Sport I just ordered to purchase but haven't received yet because it's not being built until July.
Am I FORCED to use the dealer's lender in order to finance the purchase of the vehicle? I want to put 5k down using credit card that has 0%APR for next 15 months. Dealership I ordered the Broncos Sport with said they don't allow down payments using credit card more than 5K max. This is a bummer because I wanted to put at LEAST 15k down using my credit card which has 0% interest for 15 months but dealer won't allow it.
I just read on Google that some car dealerships have
"pre-computed interest"
... NOT good!! This means even if I pay off the car being financed financed very early I will NOT pay LESS interest... I will still be screwed!
So now I have to ask the car dealership I ordered the Bronco Sport with though Ford's website whether their car loan is a
"simple-interest loan"
or the
EVIL
"precomputed interest"
?
Since I have to have a very ridiculously SUPER expensive medical procedure (my life depends on) later this year that's not covered by insurance... I really desperately need to get this monthly car payment to be as
LOW as possible
so I was going to select 84 month finance term and then pay it off super early. But not if I'm going to be screwed out of thousands of dollars in interest because of the way the lender structures this loan with
"precomputed interest"
FIXED interest!