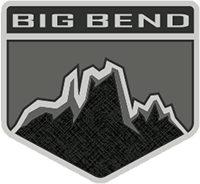 Member
We'll, it's official. I'm now a part of the BS club.
I now own a new Big Ben Shadow Black w/Big Ben package, moonroof, 360+ assist. 18" Mach black wheels. After putting in a order for a Maverick in June, I saw the BS a few weeks ago for the first time. Really, really like what I saw. After much research I ended up thinking the BS is a better fit for me. Was able to use my X-Plan. 32,772 (before tax)
Very happy with this build. I'd say that if I was to built one, this would be it. Only thing I would've added was the Cargo Management system, but not a deal breaker.
Now I plan to keep my Maverick on order, never know, I might end up with 2 new Fords.
Will see. In meantime I plan to stay on this forum and learn as much as I can from those who have been here. Already have appreciated all the help.