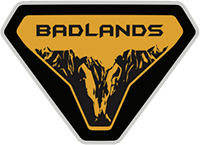 Well-Known Member
So I'm driving my BS Badlands yesterday morning when a pothole and a poorly timed coffee cup return to the cupholder resulted in a small geyser of coffee shooting into the air though the little drink hole and landing on my shift knob and G.O.A.T selector.

All heck broke loose. The shift selector indicator started flashing between Drive, Park, Neutral and Reverse. The dash lit up with warnings about the parking brake, 4wd, diff lock and other messages I couldn't keep track of while trying to get off the road as the BS lurched and bucked in protest. I pulled onto the right turn lane then accelerated to make a right turn. The Bronco went into reverse even though it said D for drive, then it went forward, then back into reverse then finally started moving forward.

I finally pulled off the road and warnings continued to flash on the dash. The only thing I could think of was the old westerns when the snake bit cowboy "sucked the poison out". Yep, I bent over and sucked the coffee out of all the selector knobs. I'm sure I'm on a youtube video somewhere but it worked and the BS returned to normal operations. No problems at all since but what was Ford thinking when they put unprotected selector switches next to cup holders. I feel I got off easy in that the damage wasn't permanent and I drink my coffee black so there was no sticky residue in the buttons.

From now on I'll stick with water bottles in the door holders only.