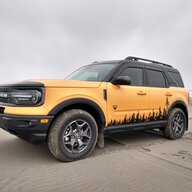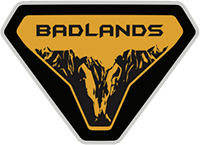 Well-Known Member
This seems like a nice way to keep track of the changes as I go along and maybe share some ideas or techniques along the way. I'm the first one to admit, I
like
the "orange", but I think it's a hard color to
love
. I want to add things that add black and carbonized color to the body without just going black murder look on everything I can. This is also the first car I have ever had that has, like, zero chrome pieces. So I don't want to add chrome either. I think the lugs might be the only bit and they won't stay that way for long.
Here is a pic of the car just before I drove it off the lot. This "Cyber Orange" really is close to a Penske Yellow. I wish it had maybe 10-20% more magenta for you Photoshop users. The other thing that really bugs me, especially for a $600 "upcharge" paint, is how much of the body has really, really bad looking overspray and poor coverage. This is especially true on the parts of the door below the water seal and everywhere in the engine compartment. I know both of those are examples of places that will get a lot of dirt and grit over time, and that will hide it a lot. But if I was in charge at Ford, I would be embarrassed to push something like that onto a consumer and also charge them. I wouldn't even care if the strut towers had runs and orange peel. At least they would be color matched. But over the black base a lot of the over spray areas show a weird greenish look. I might post a picture in the future of what I mean.
I went to a tint shop. My goal wasn't to match the roof, I just really want the UV protection for the suede and for those soft parts an the dash mat. You know the sort of rubbery, foam, carbon fiber looking part? It is also used on the door sills. It reminds me greatly of the vinyl covered foam they put in 1950's Fords. My father had a '56 Crown Victoria and the dash mat was always brittle and crunchy from sun exposure. Sure, this is modern foam, but I bet in 10 years it will be faded and crunchy just the same way. The ceramic style tinting film will stop infrared and UV light intrusion which has the added effect of less heat when you park in a lot. The glass in the back isn't actually "tinted" from the factory. It's actually colored glass- think amber beer bottle. So it doesn't stop the heat rays more than a clear window.
I put 35% all around except the windshield got 90. The number is the opposite of what you think so 90 is basically clear and 35 is as dark as my government lets me put on a car window. I don't mind the staggered look on the tint, I prefer it in some aspects, so the rear glass will get darker than stock. Here is the applied tint from the same side as the lot photo. You can see the difference on the A pillar and looking through the back windows.
The shop guys were really into the new design so we were just talking and one thing I mentioned was that the Ford Blue Oval on the back was the only not-sticker on the car. I wanted to swap it out for a Bronco horse or a Badlands badge sticker, but they decided to make this the
one
recessed badge on the car (c'mon, Ford!). So I am kind of "stuck" (no pun intended) with a badge here. The guy at the shop had an idea to use a different film. This isn't a window tint, this is a product they use to darken taillights and lamps. This also comes in different shades, this is on the lighter side of what you can choose. It just sticks on so it's easy to take off for about 2-3 years and then it would be a pain to remove. I like that the Ford and the oval still come through as a black metallic look. If you look close and hard, the blue part isn't pure black looking because the blue is still under there but it looks monotone from 5 feet. Also a hard mod to pass up for $0 because the shop guys wanted to see what it would look like too.
Next up, I have a garage full of official Ford accessories which I'm adding as time allows. The dealership was real "helpful" with getting me to spend my hardly-earned $500 accessory cash. They had already ordered in about $3,000 in stuff to put onto the vehicle. I didn't "have" to buy it all, but they really wanted me to, so I got special discount pricing on some of it. In total we filled the cargo space with:
The rubber rear cargo mat, side window deflectors (smoke), the aero hood protector (smoke) which sadly doesn't currently come in Carbonized Grey to match a Badlands grill, a cargo kit with several Bronco branded pieces, a hitch receiver cap, and front and rear Bronco-branded Gatorback mud flaps. Note the roof crossbars (seen in first pic) came from the factory with the car as an option. I took them off for now and I will probably just save them until I want to roof-load something. I'll definitely add everything except the flaps, because they can just peel back off. The flaps really look professional and nice but are a big install that involves drilling a bit. They're also very large so I just want to be sure they'll look OK and not too horsey on a car this size. I might just get a rigid plastic set that is smaller. The car should have something with the wheels right at the back like they are. The Falken tires do stick out a bit so I think it will throw a lot of spray onto the doors too.
So to anyone shopping, as I write this, there are actually three ways to get some money from Ford when you buy a Bronco Sport.
1) Finance with FMC and if you take the 3-4 year financing you get $500 rebate towards downpayment.
2) You get $500 to spend on accessories. This can be anything from first aid kits to roof racks to tire shiner.
3) Within 30 days of purchase you get 42,000 MyFord points to spend. I think that translates into $200 for parts, service or whatever. Just don't leave a dollar on the table if you don't have to...