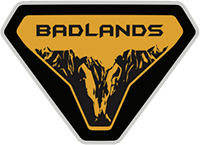 Well-Known Member
Please note, if this is already in our Forum my bad, just couldn't find it. Thought both items would be helpful for folks looking at the Sport though... its probably in the 6g forum but we definitely need it over here.
1. X Plan Pricing
Just checking to see exactly how this works...
Is it 4% off trim invoice price? or Is it 4% off total invoice with the bells and whistles factored in?
2. Granger Ford Program Offer
I read through a thread over in 6g... which confused me... not in a bad way, but hoping to get some clarification from
@Granger Ford
What exactly is the program you are offering for Broncos and Bronco Sport? I read a post late last night that made me think its even better than the $1000 off invoice. Thank you for the clarification Albert. Also, if you could shed wisdom on your deal in relation to #1 on this thread! Thanks brother.