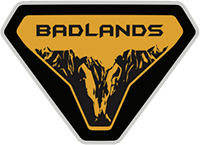 Well-Known Member
If one more person asks ford for a power lift gate, I'm making my second 2021 road trip a tour to document people, only 80 and up, operating a manual lift gate.

I will also be documenting myself safely passing slower traffic in the underpowered 2.0L. I'll stop at a ford dealership along the way to do the same in the super underpowered 1.5L.

As a bonus, I'll be using sync 3 to make special trips to interview other customers with pending 2/4 dr orders about how they are liking their sync 4. Definitely trips to the drug store to stay stocked up on aspirin for all the headaches the prehistoric sync 3 tech will be giving me.

Obviously this will be a short doc to make time for a 3rd trip to go snowboarding then hopefully a fourth trip camping come spring.