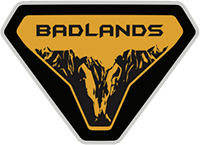 Well-Known Member
Keep the faith Alto Blue fans.
Arrived Early: Alto Blue Badlands + BL plus Cargo Mgt. Sys. and crossbars
| History | |
| --- | --- |
| ID | 4573 |
| Order Receipt Date | 07-20-2020 |
| Projected Build Week | 11-18-2020 |
| Actual Build day | 11-23-2020 |
| Ship Date | 12-4-2020 |
| Projected Dealer Arrival Date | 1-1-2021 |
| Actual Arrival Date | 12-22-2020 |
First customer Bronco Sport at my dealer. They had 3 offers for it in the 4hrs before I picked it up. 14 Miles on the Odometer.
Lot's of compliments on the Alto Blue with grey top. Pictures don't do it justice. I'm really happy with the color choice.
Taller "Off road" cross bars. Ordered before other crossbars were available but I like them.
Length comparison to 2008 Ford Escape
Width / Badassness comparison
Cargo management System stowed behind seat.
My two cents
Nice driving. Quick, Responsive, easy to maneuver. Other vehicle is a 150000 miles 2008 Escape so anything is an improvement. Windy drive so I don't know how well steering tracks manually but lane centering option was better then expected. Waiting for winter storm tonight to hopefully try other drive modes.
8 position Seats really comfortable for me for the hour I was in it. . Adjustable Lumbar was great. The heated seats heated both back and butt and got hot fast.
Wider hood wasn't much of a distraction when driving. It's like the wearing thick frame glasses for the first time. You notice it for a couple hours then you don't see them it at all. Front camera came in handy to check clearance in tight parking situations.
Haven't decided if the Cargo Management system is worth it. I'll have to wait for a camping trip to see if it helps or hinders. GIad I can stow it out of the way because I don't know how often I'll use it. May have opted for a roll up cargo cover if it was available.
I could sleep inside with rear seat down and passenger seat all the way forward but not a lot of room to spare. (5' 11").
Headlights are BRIGHT. Good for us but bad for those coming at us. Don't like the auto dimmers much. They work pretty well in rural dark roads but in city lights they got confused and would sometimes flash oncoming cars.
Dealer told me the keys were $700 to replace????? They were trying to sell me key replacement insurance so I call BS. If not I'm going to superglue it to my body so I don't lose it.
Found out I'm a little Narcissistic. I'm enjoying the attention the Bronco Sport gets. Everyone asks about it or pulls next to it for a quick thumbs up.