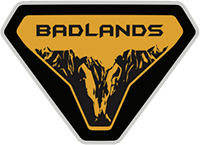 Member
First Name

Jen
Joined

Jun 23, 2022
Threads
Messages
Reaction score

46
Location
Vehicle(s)

2022 Ford Bronco Sport, 2004 Ford Thunderbird
Just got back from an amazing week with my new Bronco Sport Badlands. Started off with the Off-Roadeo event in Moab, UT driving some very beautiful trails. Got rained on in Arches National Park, so had to skip Tower Arch Road. Moved onto getting snowed on in Island in the Sky in Canyonlands National Park, then camped overnight in Dead Horse Point State Park. VERY windy and a bit snowy. Then the big event of the week- taking on Elephant Hill trail in the Needles District of Canyonlands, and camping in Devils Kitchen campground. LOTS of warnings about this trail- definitely believe them! NOT for the faint of heart, and definitely not something a totally stock Baby Bronco can take on.
The mods that mattered for me were:
- 1.25" lift from HRG
- Front bash plate from HRG- used this a bit. (Never hit the hitch though on the departure angles)
- 245/65R17 Hankook Dynapro AT2 Extreme tires (stock rims). I only aired down to 28 psi before the run to preserve clearance, didn't need to air it down further out on the trail.
Had a blast going through the trail. Hit the protection a few times- the fuel tank 'armor' is the vehicle low point, on mine sitting just over 10.5 inches. Luckily the Badlands has a bit of armor under that s****y piece of felt when I slipped off a rock twice- once going down Elephant Hill (not pictured) and once on the Silver Stairs (pictured).
Wish I had a spotter or someone with me for the trip to get some truly awesome video of the sport going through some of the technical obstacles on the trail, of which there were a LOT. It seemingly never ended! But the camera system on the vehicle is amazing, and the time I invested in learning tire placement and the feel of the vehicle was well worth it!
No body damage whatsoever, though a good spotter would have saved a couple of the scuff marks on the armor and the felt soundproofing. I did some zip-tie 'surgery' to the felt when I got back, so the tear won't get any worse as I drive and wait for someone to make an armor mod for that area as well.
Truly hard to believe the capabilities of this vehicle. While I had to pick my lines carefully, I didn't have any serious issues with this trail. Even started to enjoy the little three-, two- and (very occasionally) one-wheel-yeet maneuver this vehicle seems to like to do. Definitely has a personality!
Also- a quick side note. The ease of cleanup in this car is outstanding. My driver area was absolutely COVERED in mud and sand. But a quick powerwash to the floor-mat, vacuum of the sand and a wipe-down and it still looks new. Total clean-up time was about 5 minutes (plus the wait time for the mat to dry out). Easiest clean I've ever done after an outing.