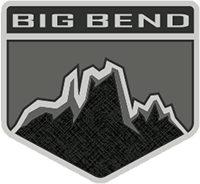 Member
First Name

J.
Joined

Jan 4, 2021
Messages
Reaction score

26
Location
Vehicle(s)

2021 Ford Bronco Sport
So...I've noticed something very odd with my new Bronco Sport... I have experienced very odd shifting/clunking/banging sounds from under the hood well after the car is turned off.

First time I was in a location where I was in the Bronco for about a 45 minute time period waiting for an appointment. The car was turned off and after about 15 minutes I heard a very loud and pronounced clunking/shifting sound from under the hood. So loud it startled me! For the next 30 minutes it happened 4 or 5 more times...I honestly thought there was a squirrel or animal under the hood up in the engine.

Second time was today...my wife and I were hiking and came back to the Bronco after about an hour and a half for a break...got in the car and sat...DID NOT turn it on...and here came the clunking and thumping again! I'm glad she was there because I sounded crazy describing it after the first time.

Any thoughts? What could be going on under the hood over an hour after the vehicle is turned off that could be making such a weird racket? I'm almost at 1500 miles and have been following the break in protocol carefully...loving everything so far but this has me weirded out...