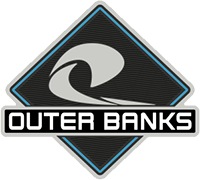 Well-Known Member
First Name

Jon
Joined

Jun 18, 2022
Threads
Messages
Reaction score

227
Location
Vehicle(s)

2022 bronco sport
I ordered my outer banks in February 22. I received it in August of the same year. Shortly after, I developed severe back pain due to old injuries (cracked vertebrae ) spinal stenosis, and arthritis. (I'm 67 y.o.) So I got out of the house less and less, eventually becoming homebound and having to sleep in a recliner. I was and am taking 140 10 mg. Oxycodone a month, and can still only walk about twenty feet before I have to sit. Due to the drug use, I couldn't drive my new Bronco Sport. So now, almost a year later, it has less than a thousand miles.

In late June, after a severe bout of coughing, I began to cough up blood. Took an ambulance to the E.R. The diagnosis was pneumonia, and after a round of antibiotics and a couple of cat scans and x-rays, I was discharged. A few days later, I was informed that there was something going on in my right lung. A biopsy revealed squamous cell carcinoma, Cancer. It was also in my lymph nodes. Inoperable. I haven't seen an oncologist yet, so I don't yet know how long I have. Chemo and or radiation will probably be suggested. But I've heard the horror stories about people that go through these procedures. My girlfriend's father took the treatments, and after a couple of years of misery, died anyway. My brother in law's sister had the same miserable experience.

So I think I'll just forego any treatment, and when it gets bad, either go into hospice or check myself out. So my Bronco Sport is the last car I'll ever own. I regret that I never got to drive it more and appreciate it for the fine vehicle it is. I smoked 1-2 packs a day from the age of sixteen until about four years ago. I quit by using Chantix. I was a hard core smoker. If I quit, anyone can. So this message is a warning, and an encouragement to all of my fellow Bronco Sport owners to quit. If you haven't started, don't. Encourage your friends and loved ones to quit. I thought I was invulnerable, and would live to be an old man, like my recently deceased father. I was wrong.