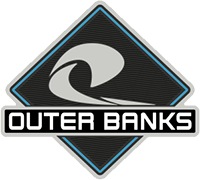 Active Member
Hello everyone!
I'm a new member of the forum. I own a 2021 Bronco Sport Outer Banks in Kodiak Brown - I feel very lucky to have it. Bought it on a whim on the dealer lot in May. Always wanted a Bronco Sport since they first released pictures of them, but I didn't think it would be practical as I am a mom with a 2 year old son. The deciding factor for me was if his rear-facing car seat would fit - and it did! Bought it right then and there.
In the past I owned many different vehicles - 2015 Jeep Wrangler Sahara 2-door with a lift and many other add-ons that my husband did for me. I traded it in once I found out I was pregnant because it wasn't practical. Hands down, my BS is waaaay better than the Jeep and any other vehicle I drove in the past. I feel at home in it and that it was made for me
.
I would always read posts from this forum before becoming a member. My husband convinced me to join and this is actually the first forum I ever joined! I'm happy to be here and look forward to speaking with you all!