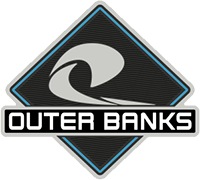 Well-Known Member
When my wife and I needed a new car the original plan was to get a full-size bronco for our hiking and camping trips and also to tow. Unfortunately living in Ohio a hard top was a must and ford was having issues with the resin plus there was a pretty long wait according to our dealership.
Our sales guy told us the thing to do would be to either wait a couple of months to order a badlands wait a year or two for the full size or just get s different trim in the sport.
We wanted leather and I my lease was almost up plus we had a bunch of hiking trips where 4wd was needed so we placed an order in 2021 for our OB.
My wife working being in R&D at a supplier for ford allowed us to have x plan so we placed our order.
So far I have 17" fifteen52 metrics wrapped in 225 Toyo Open Countries, Rough Country lift and bull bar along with HRG sway bar links.
My future plan is to go with flat out coilovers and other components, a mild tune and call it a day until our wildtrack is ready. I wanted an s3 for a daily so my wife will get the full size and keep her gli and I will keep the sport and get my s3.