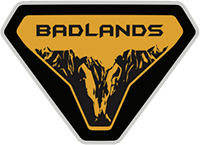 Well-Known Member
(TL;DR: I like the car, just wish the seats were longer)
This is my first new car and I've always had family hand me downs before this (Chevy S10, Jeep Wrangler, Chevy Silverado 1500, Volvo V70) and it would be my only car. I was looking for something in this class to go fly fishing with and be my daily driver and go anywhere car. I was also certain I didn't want a car with CVT. I have driven a lot of rental cars with it and its not something I wanted to spend money on. When I heard the BroncoSport had a true 8spd auto I was interested and things went from there. I decided to get the Badlands model because at the time I ordered the car, the price difference between the Badlands and OB was less than it is now and for the increased price there were some notable improvements including the engine etc.
So the car is a 2022 BroncoSport Badlands with Premium Package.
Overall:
After a year I still find myself enjoying the car. The engine is performing well, the interior is still attractive, the sightlines are good and I really haven't had any notable issues to date. I've taken it on several long trips and it's done well. Even at high speeds up passes this car still pulls despite being shaped like a brick. Its a solid and I'm happy to be making payments on it until I pay off the bank 4yrs from now. After that I plan on keeping it long term.
I have taken this car on the dirt as well. I've done some light trail driving here in Southern California and have been impressed with the AWD system and have had to use the electronic lockers. I've taken it to the Eastern Sierra as well and had some fun up there while fly fishing and finding stupid things to do with the car. Got some time on the trails in Montana as well.
The Good:
The Engine:
The 2.0 is proving to be a really good little powerplant. I believe its rated at 250HP and 280. The torque is noticeable when going up the passes and when the car is fully loaded. On the way to Montana I had the dogs in the back and the roof basket was fully loaded. No issues there. On the way back from Montana my brother hopped in the passenger seat and the car was a full as it can be. Again no issues at highway speeds or passing. The engine is good.
The Size:
I actually like the small size of the car. Most of the driving I do is around town in North County San Diego and having a small car is simply a beneficial thing between the traffic and parking lots.
Sightlines:
This car is easy to see out of and I would simply not enjoy a car with bad sightlines. It's so important for safety to be able to see around you and know whats around you and doing that in this car is easy to do.
The Looks:
Still looks good after a year and I think it'll age well.
The Not So Good:
The Seats:
For me the seats simply aren't long enough. I have long femurs I guess and I find myself wanting an extension for the bottom portion of the seat. My legs have gotten used to but it remains noticeable on a daily basis.
The Gas Mileage:
One of the know tradeoffs of the 2.0L engine is that the gas mileage isn't as a good as the 1.5L. For me I'm getting about 17.5mpg in the city and at highway speeds I'm getting the expected 25mpg about. Keep in mind San Diego is horrible for gas mileage. Imagine constant hilly stop and go traffic. You hardly ever get to go mile really even, at best 3 without being stopped at some light somewhere on some hill. Now at highway speeds the gas mileage is fine so long as you keep the speeds below 70. If you want to hypermile and take your time on a road trip cool. Apparently I'd rather get there a little sooner and spend more on go juice. Its opportunity cost at the end of the day.
Takeaways:
For a subcompact SUV this car is really enjoyable. Instead of being like the rest of the cars in its class, the BroncoSport Badlands offers something more capable more fun than its colleagues. No it's not a true off-roader but no one buys a BroncoSport intending to go rock crawling. But the car will take you anywhere you want to go and will remain exciting while doing it. It has its drawbacks of course, but compared to its rivals, the Sport remains fun and I'm genuinely happy to have ordered one.
Last edited: