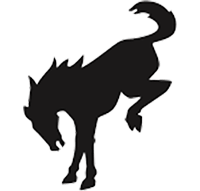 Active Member
First Name

Roman
Joined

Mar 18, 2021
Messages
Reaction score

50
Location
Vehicle(s)

2021 Bronco Sport, 2020 Ford Escape SE
I meant to start this thread relatively early on but alas I wound up getting busy, so now here it is; better late than never. Also you can find me on Instagram @thetrucklet.
I purchased my Bronco Sport on a bit of a whim. At 36, I've been a lifelong automotive enthusiast, and have owner a lineup of vehicles so large at this point that it embarrasses me

I'm also a Ford employee and lifelong Ford fan. I am proud to say this one is 100% mine, no bank, no loan - first time I've ever been able to say that about something new like this - and that should free up some more play time for mods if the aftermarket ever catches up. I am a bit nervous because this is the first vehicle I've ever owned with such light aftermarket support (granted its totally new), but I definitely hope it fleshes out.
As my title alluded to, this Is a total Dad car for me. I've got an 8 year old boy and 5 year old girl, so between sports and extra curricular activities for them, plus my own interest in outdoorsy and active stuff I wanted something pretty versatile. I usually have a cargo area full of camping chairs and soccer gear, sparring gear etc, and I also run a laser engraving side business so I occasionally have to haul wood, tile, leather and other random materials.
Theres a part of me what wants to go all out on it if some crazy lift came out etc, but the overwhelming reality is that 90% of the time I'm on the highway to and from work or kids events. So I have no desire to make the Bronco unnecessarily noisey, rough or unreliable. It needs to be a solid daily first!
So to catch up to today, it's a 2021 BS Base - I've ordered to date;
Ford OEM Floor liners
KMC KM721 Alpine 17x8 wheels
225/65R17 (factory size) Falken Wildpeak A/T Trail tires
Ford Accessories Hood deflector (not installed)
Ford OEM Roof Cross Bars (en route)
I'll get on to the pics;
3/14/21, the day I brought it home
I had it a total of four days before it left me stranded - electronics went crazy and the transmission stopped going into gear. Official report was trans fluid got in the frame loom. This really soured me on the vehicle for a while, and with Ford in general. Theres a whole thread dedicated to it, I'd rather not rehash it here - but our local Ford service is generally poor at best so getting to the bottom of this was a bit of a show. Ford came through and backed the warranty to 75k miles in the end, to give them their due.
From there once I got it back and started building trust again I couldn't stand it anymore before ordering the wheels and tires. I was back and forth for a while, Wildpeaks or Toyos, KMCs or 1552 or Sparco etc, I was starting to drive myself a bit nuts. Ultimately I pulled the trigger on some black Sparco Terras, before changing my mind and going with the bronze Alpines.
In early May we took it on a road trip to Ohio, the wife wanted some things from IKEA so we got to put cargo capacity to the test. Had plenty of room to spare:
It didn't take long for the bad luck to strike again however. About a week after our road trip I was on my way to work when I cement truck got on the expressway dropping what may as well have been boulders all over the road. He managed to nail me toward the top of the windshield - in hindsight, I'm glad it was the glass and not a dent in the roof - but he got me good. The pitting was pretty deep, and eventually the crack spread completely north to south over the course of the following week and a half while I waited for a factory windshield replacement to come in.
This is what prompted me to order the hood deflector. Which is still sitting in my garage. On one hand, I want to get it on to protect the paint from further potential damage as I travel through a construction zone that's got at least a year left. On the other hand, and no offense to those of you that have them already, I really don't like the way it looks, so I've been torn on what to do.
Other than that, I have cross bars on the way as I plan to use it for a bit of travel and maybe getting a kayak later this summer. Something about the adventurous vehicle makes me want to do more adventurous stuff lol.
I'm coming up on about 4,000 miles now. So far my experience has been a mixed bag, granted there's been a couple oddities to slow my love affair down. It does way better on gas than I originally thought it would, which has been a nice surprise. I find it very comfortable too - much more so than our Escape. I think the seat and interior layout goes a long way toward this. I'm not huge by any means, 6'0 and about 220, athletic/active build, so also not small. I'm pleasantly surprised with how comfortable I find the cabin for long periods of time, maybe one of my favorites in that respect. I'm still in love with the look, I really like this trend back toward the squared off, high roofed SUVs of yesteryear. I'm at the age where the Bronco Sport really hits a nostalgic vibe for me too.
As for cons, it's noisey. The drivetrain is excessively rattley and raspy. Something common to these 3 cylinders it looks like by reading on the boards. I notice probably more than most people some imperfections - I'm in the factory where I see new vehicles all day and am hyper aware of shortcuts people take, so I've noticed little things like that - but quality wise the thing that's bothering me most is my rear hatch panel won't stay on. I think one of the clips is weak and its constantly popping back out. Not a huge deal but an annoyance. The whole drivers side of it is popped out most of the time.
As for further plans, I'm wishing Mountune would get on board - I've had great quality and luck with their parts on other vehicles, but it seems like the Sport isn't on their radar after emailing with them. I've also reached out to Eibach because I know they're working on a lift, I'm curious to see if it's just a spacer kit or not. I'd love for someone to do some real suspension stuff for these but we'll see. Window tint is a must, and soon hopefully. Once I get my cross bars on I'll probably start window shopping a beginners kayak. From there I'm not sure what's next yet! Would love to know more about mods on the horizon, or if any of you recommend anything in particular!