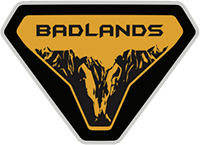 New Member
I've owned my car since July 29th, already put 10k miles on it. This Saturday, I was in Hondo, Texas visiting some family. My cousin offered to drive his F-250, but it has really bad aftermarket suspension so I said I would drive instead (whoops). I was finishing up taking a shower when someone bolted in and yelled "HAIL". I almost ran out after the car until I saw the hail was near baseball-sized, so that would have been a bad idea. I could really do nothing but stand there and watch my car be destroyed.
If you're curious, the Bronco got it the worst by far. The other cars were no more protected and sustained far less damage (GMC 1500, Ford F250, Chevy Traverse, GMC Sierra). Every panel on the bronco is steel apart from the hood which is aluminum.
5 minutes of small baseball to large golfball sized hail. 2 short videos of the storm are attached, including dashcam.

Damages:
around 100 dents (at least 25% have creased and are irreparable), cracked Windshield, cracked third brake light. Every single panel on my car apart from the passenger front quarter panel has a dent. Miraculously, my moonroof survived. It's hard to get good pictures of all the damage, just know,
it's bad
.
Repair status so far:
12/21/2021 -Had my damage assessed by Planet Ford in Spring/The Woodlands Texas. The PDR guy was blown away by the damages. He doesn't think he can repair the dents that are on the crease next to my side windows because of the difficulty to access them. Maybe 2 of the panels he (and I) feel confident he can repair like-new with PDR.
The serviceman at Ford wants to replace the hood and roof and Bondo/repaint every other panel with damage beyond PDR. I am adamant that my car
not
be Bondo'd and repainted. They say that this will require them to repaint every panel on my car apart from the undamaged one. I think it's only fair that having a from the factory car that is less than 6 months old, that anything requiring Bondo be replaced instead of repaired no matter the wait. I'm waiting to hear more info on part wait times right now. (edit: they never got back to me so I moved on)
1/10/22 - I brought it to 1488 Collision after having to wait for the holidays to finish. Their estimator basically wanted to take my keys and have me completely excluded from the process. I wanted to know a few basic things before handing over my car to them: how the repair was going to be performed, what the quote was going to be, how long it would take to get parts, etc. They told me they don't "preorder" parts for a repair and if I wanted to use their shop, there was a good chance my car was going to sit in a lot for four months. I didn't like that answer, so I left.
Back to the drawing board.
Last edited: