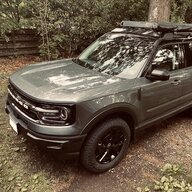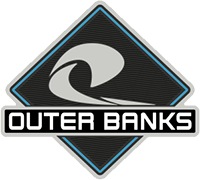 Member
Hey Everyone! Been lurking on here since before I got my BS OB in Oct '21. Finally think I have something of value to contribute to the group so here it goes:
A little background on how I ended up with the BS: I was previously driving a silver 2011 Escape XLT, which I loved, despite the fact that it was a 2WD 4cyl. That thing handled everything I could throw at it for the 5 years I had it, so I was devastated when I was rear ended by a loaded-up 10' U-hual, totaling my bike, bike rack, hitch assembly and ultimately the Escape due to frame damage. RIP:
I wasn't excited to be shopping for a car in this market, but once I started my search, I fell in love with the BS right away. It was basically everything I loved about my Escape, except better in every way! I decided to go to the Ford dealer down the road, just to take a look at one in person (they had one Base model on the lot). I was also very curious how the 1.5L 3Cyl was going to feel, so I took the base for a spin and was pleasantly surprised that it had plenty of pick-up and didn't feel anywhere near as sluggish as I was expecting. At the time, I was pretty sure I wanted one in Area 51 so I asked what stock they had coming in. No Area 51's, but they did have a Carbonized Gray w/ Navy Pier interior Outerbanks scheduled to arrive later that week that nobody had reserved yet. Wasn't sure how I was going to feel about the color combo, but it had all the options I could want (Tow Package, Cargo Management, B&O, 360+, etc...) so after confirming the deposit was FULLY refundable, I went ahead and put down the $500 to lay my claim. So glad I did, because once I saw the dark gray with the black top, and the subtle blue and gray leather interior, I knew this was my new car. Bought her on the spot and couldn't have been happier. I didn't realize until much later how lucky I was to have found her that quickly and easily. My heart goes out to all of y'all that were/are stuck waiting on production for your perfect BS, when mine just fell into my lap.
Now onto what I have done/plan to do with her! I started out with all the basics I saw everyone posting on here and just went on an Amazon spending spree:
Center console tray
Dash tray behind the screen
Screen protector
Smoked vinyl for the side markers and reflectors
Rubber hitch plug/cover
Rear Bumper Guard
Mud flaps
Molle strap accessory kit
Stubby antennae
Cheap "whatever brand" low profile cross bars
And Also removed the OBX badge and think it looks a lot cleaner
Next, I wanted to square away my plan for the roof rack setup. I managed to get a great deal on a Yakima 6.5' Slim Shady at REI when it happened to be on sale and I was able to stack a 20% off coupon and my membership rewards cash-back at the same time. Then, the one thing I was able to salvage from the Escape, was my 5 year old "Highland" brand basic roof basket (44"x 35"). But when I put the basket on the BS, no matter where I put it on the rails (front, back, middle) it just didn't look quite right cause it was too short. I thought about just splurging on a new platform style rack, but couldn't bring myself to pull the trigger. So instead I decided to see what I could do to make the old basket work (maybe as a little homage to the Escape). Searched a ton of DIY roof rack modifications and came up with a plan to extend the basket by 18" for a new total length of 52", which based on my measurements and eyeballing it, would make it sit on the rails of the BS just how I wanted it. Using some ¾" and ½" galvanized pipes, assorted fittings, and some spray-on Herculiner, I was pretty happy with the results!
Then while digging around the shed for parts and pieces, I came across an old "Inno" brand fairing leftover from another previous vehicle ('03 VW GTI VR6) that happened to fit perfectly from rail to rail up front. I also bought some assorted Nilight and Quick fist mounts for future accessory plans (lights, recovery boards, etc.) Here's the current roof setup on the vehicle:
Which brings me to today, and the reason I thought it was finally time to make my first post. The 1.5" lift was a given, but like many OB trim owners, the wheel and tire situation has been the biggest conundrum for me. I have gone through every possible scenario on paper, over and over, with 17's vs 18's, stock vs aftermarket, BFG vs Toyo vs Falken, and each and every tires size that anyone has managed to squeeze onto a BS. Probably the only thing I have never liked about my BS is the machined face on the wheels. Don't get me wrong, I like the wheels themselves, I just don't understand why they didn't just make them ALL BLACK. Why does it seem every new car has machined face wheels?! Anyway, after being inspired by the Base owner who had his stock wheels powder coated gloss black, I decided I would try to be the first to have the stock 18" OB wheels powder coated all black and post the results. (Spoiler: someone out there beat me to it). So I set out to execute the jumbled plan I had in my head. The biggest hang-up was the logistics of having a lift installed, wheels powder coated, new tires mounted and balanced, and alignment all done at the same time, or at least in the most efficient order, and not having my primary means of transportation up on jack stands or in the shop for a month+. The 2 things I had to find were 1. A shop that would agree to put the BS on their lift, take the wheels off, install the lift kit, and leave it up there while I had the wheels powder coated and then brought back to put everything back on; 2. Find a powder coater who could get the job done in less than the 3-4 weeks most places were estimating. It took months and lots of phone calls/drop ins, but I finally found a powder coater who agreed to get the wheels done over a weekend, and a shop that agreed to let BS "hang-out" on their lift for that weekend, while I did all the running back and forth with the wheels and tires between the two of them. So, the plan goes into motion tonight when I drop the BS off at the shop, here's how it will go assuming no snags:
Wed - Drop BS off at shop
Thur - Shop puts BS up onto lift, and removes wheels
Thur – I pick up wheels from shop and take to firestone to have tires removed from rims
Thur – I haul rims off to the powder coater before close of business
Fri – Shop installs lift kit and leaves BS on their lift for the weekend
Fri – Powder coater sand blasts and preps wheels
Sat – Wheels get powder coated
Sun – Everyone takes a break
Mon – I pick up finished wheels from the powder coater and take to firestone to have new tires mounted and balanced and then take them back to the shop
Mon - Shop puts wheels back on the BS and does alignment
Mon Night – God willing, I pick up my BS
All said and done I should have a 1.5" HRG Lift, Gloss Black stock 18" OB wheels, and new 235/65/R18 Falken Wildpeak A/T Trails all installed on my BS this time next week, and I can't wait to see the finished product.
This post is already way too long, but to wrap-up with the way-ahead, next on the to-do list is window tint (match front to back and windshield above the AS1 line) and then Aeroskin II hood deflector and window deflectors using my ford pass points when I bring her in for an oil change.
Just want to thank everyone on the site for sharing all their knowledge, experiences, and ideas which have inspired me to make my BS my own and am looking forward to reading all the future posts of creative ideas and builds out there!
TL;DR - Getting my stock 18' OB wheels powder coated gloss black, HRG 1.5" Lift, and 235/65/R18 Falken Wildpeak A/T Trails. Wish me luck