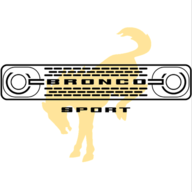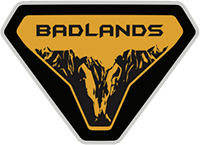 Well-Known Member
First Name

Mark
Joined

Oct 30, 2021
Threads
Messages
Reaction score

5,767
Location
Vehicle(s)

2021 Badlands | 2020 Escape
Here's the scenario:
A windstorm blew over a pear tree in my front yard. The wife and I chopped all the branches off, cut the larger pieces into firewood, and donated it to a neighbor with a fireplace. That left the ugly remnants of the stump sticking out of the lawn. I could either hire someone to come and take out the stump for me (average cost ~$350), or do it myself. I hate paying other people to do things I think I can do myself, so I chopped a nice groove all the way around the stump below ground level and then it was time to press the Badlands into service.
So, what do you think happened (click below to see)?
The stump lost.
The Badlands lost.
Mark pulled the tow hitch off his Badlands.
I don't care, pulling stumps is stupid.
The stump lost
!
In case you were wondering, this was a pretty substantial stump.
I used a kinetic rope looped around the stump on one end and attached to a shackle hitch at the other using a soft shackle. Everything held together perfectly. I first slowly pulled the rope taut, then applied power to see if I could just pull it over. I heard the power transfer unit clutches engage as the front wheels started to spin, but there just wasn't enough power/traction there to simply pull it over.
Next, I backed up and took a running start. If you're not familiar, a kinetic rope is made for this kind of operation. It stretches a bit so you can use momentum to apply multiples of your vehicle's weight to the tug. I started out slow—perhaps 3 mph—and increased my speed progressively over a few attempts. The stump gave when I hit the end of the rope at around 7 mph.
This is the kinetic rope and soft shackle I used
.
This is the shackle hitch receiver I used
.
BTW, the blanket over the rope is a safety measure. It acts as a damper to prevent the rope becoming a projectile should it snap.