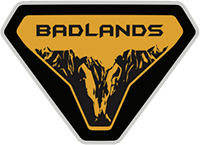 Member
First Name

Chris
Joined

Nov 21, 2020
Messages
Reaction score

61
Location
Vehicle(s)

First 2021 Ford Bronco Sport
Hello to all the Bronco Sport members,
I have been in Detroit and out on locations for several weeks with the
MAD Bronco Sport
and busy working on new projects.
Please ask away on this, I should be able to respond in a day depending on projects and locations we are working.
I will respond to a few questions
4Wheel Parts Lift and Level
At the current time the Prototype lift which in the 2nd generation based on our testing and driving the vehicle limited amount of time on and off-road.
I have provided many aspects of what we wanted out of this kit.
Ability to adjust front strut for alignment which was the first change that was made to the 2nd gen.
1" front and rear equally
Front
2 piece adjustable front space that goes between strut hat and Strut tower with extended length bolts.
Rear
2 spacers lower under spring with custom lower shock extension bracket and extra Bolt.
We were successful at alignment,
FYI If you go to the alignment shop they most likely will not have specs in the computer yet best to have aligned at a dealer or old school with new school alignment techniques.
We aligned ourselves.
The next question will be how did it drive. Awesome retained O.E. movement and comfort levels
Tire Size this 245/65R17 mounted on a 17x8 wheel with a plus 35 min with no fender flares now I am a perfectionist at the fitment of wheels and tires along with partners to have a custom wheel and offsets made. +35 is great with O.E. fenders
I test fitted 3 tire sizes with the 1" lift and my offset the 245/65R17 fit and did not rub at all driving off-road in Sedona not once this is a 29.5 OD MAX FYI the more aggressive K03 will rub
The tires on those marketing vehicles you see and mention on OE wheels will rub period.
If you purchase the Air Design fender flares +38mm is better and if you can stagger event better but most people do not go the extend I do on fitment.
James T is correct the hardest part was determining the correct level lift as we have a trailer load and we had to emulate the weight in the Cargo area and receiver to come with a 1/4 higher rear end once the cargo, roof, and trailer loads were done. Remember I did this in 3 weeks with no trailer and cargo along with roof gear. It worked out perfect
Any direct emails please again send them to
[email protected]
be patient.
I know everyone is excited to get their Bronco Sports and worth the wait.
We are extremely happy with the Bronco Sports capabilities, size, comport inside and performance of the 2.0L Badlands.
Best
Chris Mangum
MAD Industries
We are now Arizona based company
Last edited by a moderator: