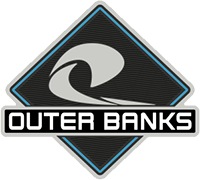 Active Member
First Name

Larry
Joined

Nov 22, 2022
Threads
Messages
Reaction score

8
Location
Vehicle(s)

2022 Bronco Sport
Look, I'm not trying to bust your

[email protected]

here. The reality is there's no evidence I'm aware of to suggest the symptom you describe is related to the recent TSB involving the rear brakes. That TSB is meant to fix a noise issue that occurs when backing up at slow speeds. It's described as a moaning or whining noise, not a bang, and it has nothing to do with loose caliper bolts. There's no reason a service shop would relate your symptom with that issue. I'm not suggesting there is no issue with your car, I'm just saying it doesn't sound related to the recent TSB.

So, did you ask if they inspected the brakes?
OK - I don't want to write a book on this, so I'm going to condense as much as I can.
I brought my BSOB in because the Moonroof wasn't working.
Called multiple times during the day since the mechanic is supposed to be texting progress.
New 21st century thing. Finally when I called at 5pm they said they had to keep it overnight because they were waiting on parts.
My first follow up was on this call. "Did you look at the rear tire or anything on the rear end?"
NOTE: When I told the service writer about the noise, she said I'll just have them check the entire rear end, because some of these BS's didn't have oil in the diff.
The person on the phone said "I don't see anything on the work order, but I'll tell them to put it in the air and check"
The next day I get a call to come and pick my BSOB up because parts were on backorder.
I looked at the work order and saw the notation. "Could not duplicate" for the rear end noise.
I asked the service writer if they had checked the rear end, and she said there was no noise when they drove it. I had already told them that they probably wouldn't duplicate it because it had only happened the one time two weeks before. Her response was I only know what you see on the workorder. I asked to speak to the mechanic, and got directed to another senior service writer who said what do you want to ask? By that time I was aggravated. I told her I wanted to talk to the mechanic, and find out if he'd pulled the wheel like the person the previous night had told me they were going to do. She just gave me the same line. We couldn't duplicate it.
I gave up at that point and told her to give me my keys, and left.
I then called Ford customer service, and got the same line.
So - first service writer said there were a lot of rear end issues, and she'd have them inspect the rear end. THe person on the phone said he'd make a note to put it in the air and check it.
The only note on the service order was - could not duplicate, and they wouldn't let me talk to the mechanic.
So - You couldn't come close to bust my bearings. ford did an excellent job of that.
So back to my original comment. Would you want to take your BS on a road trip knowing that the rear end is problematic. (Especially after reading that multiple users are experiencing this)