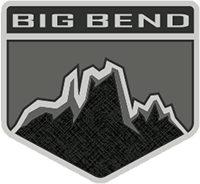 Member
First Name

Brad
Joined

Jul 29, 2021
Messages
Reaction score

72
Location
Vehicle(s)

Bronco Sport Big Bend
So I've never had a vehicle I was as hopped-up about as the Bronco Sport. My last car was a BMW 328i, but I never got that excited to look at other BMWs. I never joined BMW forums or spent time with an internet community. I loved driving the BMW for eight years, but I decided to eventually let it go it because I wanted a more outdoor/adventure-oriented vehicle. I was shopping a RAV4, but when I couldn't find the model I wanted, I looked around and fell in love with the Bronco Sport. After months of chasing the trim I wanted, I got this Rapid Red Big Bend and now am FAIRLY OBSESSED with it. I've had it for about six weeks, and can't get enough of it.
I've been mocked for my Bronco Sport fixation —shopping for it, washing it, talking about it — and this will fade eventually, but for now, I am busy staring at pictures of your BS's, poring over the BS Forum, shopping accessories, looking at your trail pix, considering all your mods. It's opening up a whole new stoopid world of geekery!
Is my obsession unusual? I've looked at, say, the Subaru Outback forum and the RAV4 message boards online. A lot of complaining. Don't seem to have the same level of fandom for those cars...