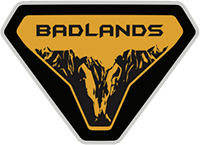 Well-Known Member
First Name

Chris
Joined

Jan 3, 2022
Threads
Messages
Reaction score

224
Location
Vehicle(s)

2022 Bronco Sport Badlands
So I got into my Sport today and my Android Auto worked just fine. Got to my destination, then a few hours later got in to leave, and my AA wouldn't connect. My phone kept popping up with "wifi disconnected" over and over. I tried turning off WiFi and it wouldn't let me because it said AA was using it. The phone said, "Android Auto is available in your vehicle" and I was supposed to press something on the vehicle screen to accept the connection, but there was nothing there...keep in mind I made ZERO changes.

Turns out, it was Google Driving Assistant causing the problem. I wanted to tell anyone that was having issues that disabling the Google driving mode is what fixed it for me, but now for the life of me I can't find where the setting was so I can give people a better idea of how to turn it off. I had to do some digging and eventually found an on/off toggle, once I turned it off, my AA loaded up just fine.

Hope this helps if anyone else is in the same boat as me.

For reference I use a Motorola MA1 wireless adapter to connect.

edit - I just found how I turned it off.

In your phone settings on android, (slide from top down on unlocked screen, select the gear icon in the top right)

Use the search and search for "driving".

Scroll until you see Google Assistant - Transportation, select it.

Scroll to the bottom and look for "Driving Mode" and press on that.

Hit the toggle for "Driving Mode" to turn it off.

You may need to turn your car off and back on if it was already running.
Last edited: