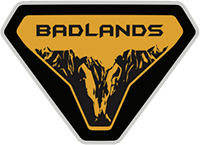 Well-Known Member
Edit, I have finally finished looking at the full video. If you are the rare individual, that would tackle this job, yourself, you should pay close attention to and
look at the whole video!
In addition to the PIA installation of the 1" front subframe drop, which corrects the CV joint angles, there is some clearancing that needs to be done for the steering. Also, the F&R brake line relocation is a little more involved, than I would have thought.
For those of you who might be considering this or FlatOut's coilovers, you might want to check out my
Frankenstein Lift idea
thread and combine the best parts of the HRG 2.5" lift with a set of FlatOut coilovers.
https://www.broncosportforum.com/forum/threads/frankenstein-lift-idea.7787/
Last edited: