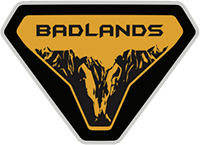 Well-Known Member
Most recent Ford email said the below about the Bronco Sport Badlands the dealership ordered from their website on March 23rd:

"Your vehicle is now scheduled to be built the week of June 13, 2022. We will continue to keep you informed regarding your vehicle's production status."

I HOPE the vehicle won't arrive before August or September? Because my current car lease doesn't expire until black Friday this November so now I feel like an idiot because I'm wasting a lot of money now by terminating my current car lease way too early if the Broncos sport arrives way too soon. My monthly payment for my car I'm leasing now is 400 bucks a month.

I'm OK with terminating my current car lease 3 months early because I really want to get this vehicle situation straightened out before I have to leave out of country for entire month for a serious medical procedure in mid October. But I hope the Broncos Sport won't arrive way earlier than August!?