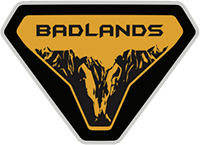 Member
hello. so i'm looking at an un-optioned (except for bigger tires) badlands.
now i want to be completely clear here, in the badlands can you disable traction control completely such that the engine will not cut power nor will individual brakes engage to stop wheels from spinning?
and for clarity, the reason is, the last thing you want to happen when negotiating even short distances in deep snow (especially on an incline) is to stop the wheels from spinning. you only want to stop wheels from spinning when you begin to dig a hole so to speak and when that happens you're done anyway.
and i'm referencing traction control separately from stability control (ie the system stops the tail from kicking out) which is fun to disable too
thanks.