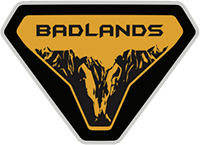 Well-Known Member
I had to take a break. Two hours, only half of the LR flair done and I can NOT get these damn U clips to finish securing to the OEM fender. There's a slight gap but after installing the top and bottom ones, getting the 2 middle ones to sit flush and snap on is damn near impossible because they just don't sit that close together. I hope that's clear. Now I gotta go get my boy in an hour and gonna look stupid with just one whole flair on and HALF of it is only secured by 2 clips! Anyone else have a problem with install? Can I get bigger clips? Is there a I clip tool I can purchase? Should I just go take it to the dealership and say, here you do this. I've heard others say these things don't even stay in place once installed, was this a mistake?
1st pic: very rear half of flair I finally got to snap in place. Very secure. Thought that was the hardest part of this build.
2nd pic: inside wheel well. Secured by 2 U clips top and bottom, cannot get the 2 in the middle to sit flush and open the clip enough to attach. They almost look like they weren't manufacturered correctly because it's soooo hard to get them to touch and even then it looks like the edge of the flair comes up short to the OEM fender. Can't fit around.
3rd pic: how dumb I'm gonna look out there with 2 hours of work and one flair on.