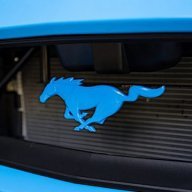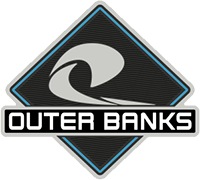 Member
Posted by Bronconation here's an explanation of GOAT modes on the Bronco Sport.
G.O.A.T. Modes are part of the overall Terrain Management System (TMS) in the Bronco Sport. All Bronco Sports have the TMS with five G.O.A.T. modes but the Badlands and First Edition trims also have Trail Control and two additional G.O.A.T. Modes in their TMS.
First let's look at which G.O.A.T. Modes are included in which trims. Here's the breakdown:
Included in all Bronco Sports
Normal
Eco
Sport
Slippery
Sand
Additional Modes Available in Bronco Sport Badlands and First Edition
Mud/Ruts
Rock Crawl
Those last two modes are both tied to the advanced 4x4 system that comes with the Badlands and First Edition, specifically the 4x4 Lock and Rear Differential Lock features.
Now for the novices out there, lets define some terms. G.O.A.T. Modes adjust throttle response, transmission shift points, steering feel, and braking calibrations. Lets make sure that we understand each of those.
Throttle Response: This is your Go-Fast variable and is all about how quickly the engine can increase power output based on the instructions the driver sends through the accelerator pedal.
Transmission Shift Points: The transmission controls how much of that engine power is being transmitted to the rest of the vehicle's drivetrain that ultimately makes it to the wheels. Shift points control when the automatic transmission shifts between gears. For example, staying in a lower gear longer will help you accelerate faster but will burn fuel fast because the engine is working harder.
Steering Feel: : Fairly self-explanatory, this variable adjusts what it feels like to control the vehicle through the steering wheel. Automotive manufactures can adjust this through adjusting the friction on the steering column so it feels harder or easier to turn in addition to other means of adjustment.
Braking Calibrations : The Go-Slower variable, Braking Calibrations in reference to G.O.A.T. Modes probably controls braking and torque vectoring (raising or lowering the amount of torque put into the wheels/axles) for certain situations without input needed.
If you're new to these terms, you can find more information at
www.automotivedictionary.org
. Definitions out of the way, lets look at the modes.
Modes in All Bronco Sports:

Normal - This is the base line for everyday driving and commuting. It's also the default mode that is selected with each ignition cycle. This means that, regardless of what mode is selected when you turn off your Bronco Sport, Normal mode will be selected when the vehicle starts again. Ford describes Normal mode as the perfect balance of excitement, comfort, and convenience. We think that this is probably about getting as much giddy-up as you can while still maintaining competitive fuel economy. Obviously, that balance is going to be subjective but we're hoping to see a tuning that gets you a little thrill when you're getting up to speed on a highway ramp but that can also handle dirt and unimproved road surfaces comfortably.
Eco - It's included in every trim of Bronco Sport and it's for the responsible driver. It's for the driver that doesn't have to get there quickly, the one that feels a little twinge of guilt about not buying a hybrid but still wouldn't be caught dead in one. Ford says that this mode helps deliver maximum fuel efficiency and helps driving range. Just how much the mode stretches your gas tank will probably be heavily dependent on the driver's habits and road conditions. We're sure testing will give us a range once the Sport is in independent tester's hands. Currently, we imagine this being a great mode to swap to when you're right on the line of making it out of the backroads to the gas station and need a little extra confidence.
Sport - Also, included in every trim, Sport mode is the opposite of Eco mode. Sometimes you need a little more exhaust rumble, livelier steering, and better acceleration. According to Ford, Sport mode increases throttle response, provides a sportier exhaust sound and steering feel, and quickens shifting. This is probably accomplished by the transmission holding gears longer than in other modes. Increasing the amount of time in lower gears before shifting should get you up to highway speeds faster and might making pulling out into tight spots in traffic easier.
Slippery - Snowy and similarly low-traction environments require a different set of optimizations to how the drivetrain functions from normal driving conditions. Slippery mode lowers throttle response and optimizes shifting for slippery surfaces, according to Ford. Sure to be a favorite in northern climes, Slippery mode should help on snowy commutes and icy outings.
Sand - The Sand mode is a bit more of a mystery. Ford commentary on the mode is a bit un-committal, saying, "May help get vehicle unstuck from deep snow or sand." Like the other modes, this may impact throttle response and gear changes but we can't confirm.

Badlands and First Edition Exclusive Modes

Mud/Ruts - Ford says Mud/Ruts engages 4x4 lock so that you can keep going even if you have a tire that can't get traction. It does not engage the Rear Differential Lock. However, 4x4 lock can be selected independently of the GOAT modes. This seems to mean that when you select Mud/Ruts there's something more that the system does than just engage the 4x4 Lock but we don't have details on what those additional optimizations are.
Rock Crawl - Rock Crawl mode engages both 4x4 Lock and Rear Differential Lock and adjusts throttle and transmission response. Our guess is that those adjustments are centered around keeping as much torque as possible in the low range so you can get more power into a slower wheel turn that is less likely to lose traction. Again, both 4x4 Lock and Rear Differential Lock are selectable outside of the GOAT mode dial so if you don't like the decisions that the system is making, it looks like you can select those and exert more control over what the vehicle is doing. Similar modes in other Ford trucks, like the F150 Tremor, change transmission, traction control, and other systems to improve the vehicle's low-speed crawling capability.
That's what we have on Bronco Sport's G.O.A.T. Modes. It will be interesting to compare these with the Bronco G.O.A.T. Modes once we know more about them. How are you planning on using the G.O.A.T. Modes on your Bronco Sport? Also, where will you be using them?