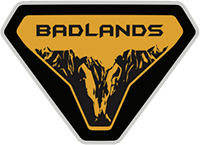 Well-Known Member
This is covered under warranty, check with your dealership to see if this applies to you:
Addresses wireless charger inoperative or poor performance when using Apple iPhone models that use MagSafe wireless charging including iPhone 12, 13, 14 etc. This may be due to limited compatibility with the Wireless Accessory Charging Module (WACM).
NOTE: The WACM software is designed to improve the compatibility between Apple MagSafe charging iPhones, including iPhone 12, 13 and 14, etc. models, and the Ford Qi wireless charging module.
Ford TSB 22-2485 Wireless Accessory Charger Inoperative/Poor Performance With Magsafe Charging iPhones
https://static.nhtsa.gov/odi/tsbs/2022/MC-10228800-0001.pdf
Read abit more info on this full-size Bronco forum:
https://www.bronco6g.com/forum/threads/wireless-charger-software-update.72276/
Last edited: