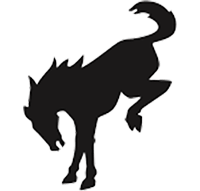 Well-Known Member
First Name

Marty
Joined

Dec 19, 2020
Messages
Reaction score

868
Location
Vehicle(s)

2021 Ford Bronco Sport and 2004 Ford Escape AWD
Ok so I'm waiting for my 2021 Bronco Sport or F-150 or Mav and it's time for the 2022's.
A year old vehicle drops in value several thousand dollars.
What will I do ?
Tell Ford I'll buy the 2021 for three grand less or hold out for the 2022.
This could cripple Ford. Could kill the company.
Bigger companies have fallen.
Ford needs to consider brand loyalty and how to keep it. They need an incentive or plan of action that will make it financially sound for the customer to pay full price on these 2021 models, Suv AND Truck.
I would think the company needs to think about a way to help the customer recoup the depreciation of paying a new car price for a year old vehicle when they trade in.
Loyalty commitment incentives or some such arrangement.
Shipping unfinished vehicles is smart.
Get them out of the desert before they visibly deteriorate.
,
I also think it's time for dedicated Ford customers to buy stock in Ford.
We add up to a very large number of people.
We need to rethink our relationship with Ford.
We the people need to think a little less about our immediate needs and a little more about Ford and it's long term picture.
Old words come to mind and Fords very survival may be in our hands soon...
Ask not what the Ford company can do for you.
Ask yourself what you can do for Ford.
Last edited: