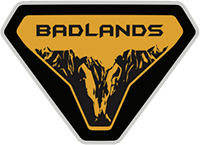 Well-Known Member
Hey Everyone... I was totally ignorant; well, misinformed, regarding financing currently available for Bronco Sport. Albert
@Granger Ford
helped me out on this one. So for others unaware of official financing from Ford Credit, this is a good start. Below is a Q and A with Albert... others looking to expand just @ him and he'll respond in time I'm sure. I had two dealerships in Nor Cal say no financing information was available!...
q 1 : Will this offer for the Sport cycle into the next quarter?
Should but I have no indication from Ford either way until the 1st of Oct when the new programs come out...

Will happily post them when it happens...
q2 : If we hit up our dealer, and convert our res into an order before Sep 30, does that lock in this APR Financing for down the line when we decide to buy?
Usually just the rebates are held not financing specials...
q3 : Any pitfalls we should be aware of for folks who might need to back out of buying a Sport when the time comes?
Each dealership will handle that with their policies, I would ask up front...

Our store will not hold the Bronc/Bronco Sport over anyone's head as they have not see or driven it yet...
q4 : Is every dealer have access to this APR schematic; and where do they locate it if they feign ignorance?
Yes the employees at the dealership (usually F&I or management) have the right to see it...

DealerConnection/Summary Grids/2021/SUV/Bronco Sport...
q5 : Any advice to Sport buyers due to this Sep 30 cutoff? Seems like a great deal.
Cannot lock the apr program only rebates so it will not matter...
If we commit to something in September, and a better offer appears Oct-Dec... are we SOL?
Rebates that we lock on the order if the programs (rebates) are better at delivery just unlock them and take the current program...