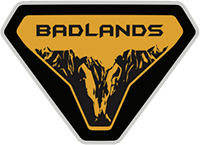 Member
Hello everyone!

My wife and I recently took our first road trip in our Bronco Sport BL + BL. I thought I'd share a few thoughts after spending about 1,000 miles in the vehicle.

Hits
- For it's size, the BS is extremely roomy and offers a ton of storage. We had no issues fitting 6 days of supplies in it along with 2 bikes on a Thule rack. The interior is cavernous for such a small vehicle.

- We had an opportunity to drive the BS over some challenging roads repeatedly. It did fantastic. Most of these were gravel or dirt mountain roads that had very washed out areas, large holes, and steep inclines. We used the 4WD lock and the mud ruts goat mode and never once felt like we were in over our heads.

- 360 copilot is amazing. It's the perfect highway companion.

- The Pirelli Scorpion tires strike a great balance between on-road comfort and off road ability. I'm sure the Falken Wildpeaks are better off road, but the Pirellis were solid.

- The 2.0L is small beast of an engine. Whether passing, going up a steep incline, or driving around town, it impressed in all situations. This thing is downright fun.

- The level of attention this thing gets is unreal for a compact SUV. Nearly every place we stopped, people commented on how great the car looked and how impressed they were with it. This was unexpected, but lead to lots of fun conversations.

- I may only think this because I came from a car, but the ruggedness aspect of this car is fantastic. The washout floors are super easy to clean, along with the all weather mats and rear cargo area. If you hike, bike, throw your muddy dog in it or just love to spend time outside, this is the perfect vehicle for it.

Misses
- I may be the only one to say this, but the shifts from 1st to 2nd and 2nd to 3rd seem a bit rough. It's better under harder throttle, but under half throttle they can be clunky.

- I'd love to get better MPG. Currently averaging 24.9. I know I'm probably biased coming from a car. Feel free to roast me on this.

- The passenger seatbelt loves to lock itself into place. This can be very annoying when you're trying to adjust and it locks you into place. I'm going to have the dealer take a look.

- Sync 3 is fine, but it just looks a bit dated. Sync 4 would be a big improvement here.

Final Thought
My wife and I love this vehicle. It does a great job fitting into our life: lots of cycling, hiking, taking our dog all over town, and getting off the beaten path. I'd rank it a 9/10. Ford did a great job.