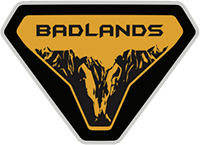 Well-Known Member
The Tech replaced the water pump. It was dripping antifreeze. Stress test psi ran at 21 when done over 60 minutes dropped to 15. Replaced new water pump so far so good. Ordered pump from Detroit they said I'm assuming that's Ford Hq . Had it the next morning , installed same day. Covered by bumper to bumper. My Ford dealer and Ford customer service did a wonderful job for me.
Like was said above, generally speaking when you pull the water pump you replace it. So, this still does not answer the question of whether it was the water pump or a seal/gasket for the water pump. I don't doubt that there was leakage around the water pump area. Usually a water pump failure is related to the bearing which causes the pump to stop spinning and leads to overheating. There are times when someone actually catches the water pump bearing failure before it actually completely fails, which could have happened here.
In the end, it doesn't really matter. The dealer did a good job for you getting the part quickly and installing it quickly as well. It would be nice to know what was truly wrong but it's not a necessity. As I think was said in another thread, it does not appear to be a wide spread failure.