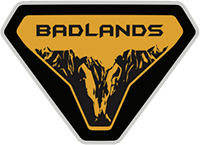 Active Member
Hey all -
I have a buddy fabricating a hitch mounted trail swing for the sport, and he was curious if anyone else was interested in purchasing one? He's been fabricating off-road trucks for the last 15+ years, and has his own welding business where he does anything from staircase's to roll cages for side by sides. I would be happy to share his work and the process of mine if anyone is interested? He's charging $700.00 + S&H. So far in the design were doing the following:
- Trying to mount the tire so we can still use the backup camera, without blocking the rear window/tail lights
- Spare tire will hold up to 245/70/17
- Swing opening will be to the passenger side
- Black enamel paint (I can ask if he's will to do other colors)
- 2" reciever
We started mine last night and he said it should take about a week with painting possibily two depending on how busy he gets with other fabrication projects. He's currently cutting & fabricating the pieces for two in the event someone else wants one.
-Mary