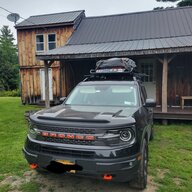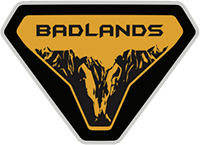 Well-Known Member
Very easy install. Bungee corded the muffler to the springs on each side. Fishing the spacer and bolt into frame is simple; just angle it as you pust them thru. NO DRILLING NEEDED LIKE UHAUL STATES. Needed help just to hold one side of hitch as you get one bolt done on each side.
The only issue I have was cutting the plastic bumper
I wish it wasn't needed but I understand to keep the departure clearance it was necessary. Wish the indentation on the bumpers were standard regardless of tow package purchase.
The diagram for the cut out is wrong you need to cut the top about 1/4" more for proper clearance. Started to fill my storage compartments. Ball hitch mount, tire patch kit; waterproof front seat covers for when I get muddy. Hitch shackle mount, lock hitch pin, tire deflators and air compressor ordered. Just need to figure how to fit that stuff and then my tools and recovery kit.