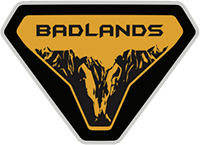 Member
First Name

optimus
Joined

Mar 6, 2021
Messages
Reaction score

58
Location
Vehicle(s)

honda civic
Completed a road trip starting and ending in Philadelphia with Shadow Black Badlands. Mileage on the vehicle is about 12,900 and the trip itself was about 10,000 miles. The route was Philadelphia - Chicago - Minneapolis - Badlands, SD - Jackson, WY - Glacier NP, MT - Seattle - San Fran - LA - UT - CO - KS - MO - PA.
Although the trip was from end of June till this past weekend a majority of the driving was done consistently, one week from Philly to Seattle, one week LA back to Philly; depending on towns, filling up the tank regular was anywhere from $45-$60 (300 miles or so).
The car handled well and had no issues or concerns when actually driving even with the Yakima Skybox and a fully packed vehicle with a year old, 50lb Goldendoodle in the back seat (rear passanger seat down for additional storage; worked remotely so had monitors and laptops with camping gear as well). Only exterior issues was a cracked windshield from a truck kicking up a rock which was repaired by a mobile service. Was hit in the rear bumper while i was in a parked position but caused most damage to the driver that hit me. I did get the car serviced once in Santa Monica, where i posted before that they switched out the white lettering for black lettering.
see pics below, let me know if u guys have questions but i really had a great time driving and was impressed with the Bronco itself, it was smooth and saw parts of the country that were incredible: