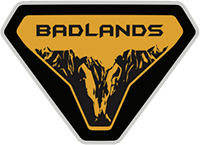 Well-Known Member
First Name

Bill
Joined

Mar 16, 2021
Messages
Reaction score

1,204
Location
Website
Vehicle(s)

2014 Honda CRV AWD EXL, '16 F150 Platinum FX4
It's true, you don't have to buy it. However, they are being deceptive in their advertised pricing, and everyone knows that half the battle is just getting you in the door.
If Ford wants to raise the price, go ahead and raise it. However, I don't like them being able to advertise a lower price, and then nail people with a ridiculous 1500.00 delivery fee when they show up at the dealer. I hope they lose this suit, even if the lawyers get all the money.
If they are allowed to continue this deceptive practice. It will also cause other manufactures to put their price increases in the delivery fee just to compete, and before you know it you will have 3k added to all vehicles.
They aren't advertising a lower price and nailing you when they go to buy. Get a quote from dealer, do build and price, or look at window sticker. Guess what you see? The delivery charge is listed right there in all of those places. Nothing is hidden. Ford is being transparent about this extra cost. If you see the lower price in advertising I am sure there is fine print stating excludes delivery fees. If ppl are dumb enough to not research to determine out the door cost on a vehicle that is there fault.