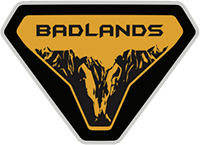 Well-Known Member
I've done the Sport b and p so many times, I've looked at all the materials. I've reserved a Sport.

Now when you go on to the B and P, the roof rails cost money... but like the grey roof when looking at Badlands, it's always been $0.

Then, I see it's charging for cargo mats when it clearly stated it comes with Badlands Package.

What am I missing... please, consider me confused and looking for help here...