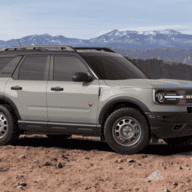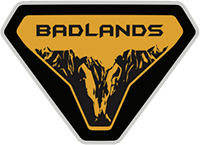 Well-Known Member
First Name

Elden
Joined

Oct 26, 2020
Messages
Reaction score

186
Location
Vehicle(s)

Subaru Forester
Local dealer just got shipment of their first BS, they gave me a call so i could test drive.
disclaimer, this will be subjective commentary from myself who has had a 2010 subaru forester but just wanna quickly give y'all my first impressions.
First of all it looks bigger in person vs what i've seen in photos, which was a pleasant surprise. It was a Big Bend with tow package, no big bend package. Cargo space was sufficient as my worry was it would be too small, seats fold down not completely flat but flat enough to where it doesn't phase me.
driving this 1.5L off the lot was good. throttle felt responsive enough, got on the freeway just fine as well with adequate speed. seat height felt more commanding / higher than my 2010 forester which felt more 'truck' like lol. visibility in rear view mirrors was okay, foresters have very great visibility so i may have gotten used to that. but i don't see any issues major backing up / blind spots. good daily driver.
inside ergonomics are wel done. cloth seats are very comfortable and everything is where it feels like they should be. interior doesn't feel cheap. shift dial thing feels solid, takes a good amount (feels balanced tho) of force to put it in drive, reverse etc. appreciate the physical buttons.
sorry if this might just sound like a generic first impression you can get with any car, but hoping i could provide at least some insight for people that were wondering. for me i'd rather know there were no noticeable major downsides to the driving experience, as i am not too picky on small features. as long as it drives fine and looks good and takes me where I want to go haha
if you guys have any questions for me with my limited knowledge during the quick time with it ask away.