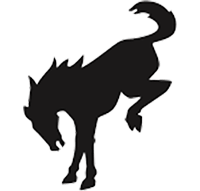 Member
First Name

Robert
Joined

Jul 12, 2021
Messages
Reaction score

27
Location
Vehicle(s)

Bronco Sport
I've just returned from a 5-day trip to Maine, in my 2021 Bronco Sport Base purchased just 2 weeks prior. I have to say, after owning an Audi (A3 and Q7) for the past 12 years, this car is a refreshingly simple vehicle with a delightfully analog feel. I absolutely love the elemental design and quality of this vehicle. I looked for a Base with no bells and whistles, as I was wanting the most stripped-down model of this new variant of the Bronco flag. To-date, I have not been disappointed, rather I've been surprised at the myriad of clever features the Bronco Sport has.
I spent the first 2 nights camping, and the last 3 staying with friends well off the coast of Acadia National Park, but had the opportunity to on and off-road this vehicle in wet and dry conditions.
I'm in love with the scale and proportions, and frankly surprised by how many people want to talk about what I'm driving. Importantly (to me), I'm in the design field and needed / wanted to get away from the 'keeping up with the jones' mentality that so many of my colleagues have fallen prey to, so it's refreshing for me (personally) to depart from a decades-long devotion to European cars (BMW, Audi, VW) and get back to a car that is just plain fun. Kudos to everyone on this forum for your enthusiasm. Just sharing mine, to boot!
A few images below from my trip...
Last edited by a moderator: